FC Barcelona Home Kit 2010/2011 - Kid
Brand : Multi Sport
Name : 7 DAVID VILLA
Sponsor : UNICEF
Event : La Liga 2010/2011

David Villa Sánchez (Spanish pronunciation: [daˈβið ˈβiʎa]; born 3 December 1981), nicknamed El Guaje (Asturian: The Kid), is a Spanish footballer who currently plays as a striker for FC Barcelona and the Spanish national football team. He can also operate as a winger.
On 19 May 2010, FC Barcelona reached an agreement with Valencia, for the acquisition of Villa for the fee of €40 million. Villa signed on a four year contract with Barcelona, with the option for a fifth, worth a reported €7 million per season and thus, managed to follow in the footsteps of his heroes, Luis Enrique and Quini, both of whom, like Villa, started out at Sporting Gijón and ended up at Barcelona. On 21 May 2010, over 35,000 Barcelona supporters packed into Camp Nou to see Villa's presentation, where he revealed the kit Barcelona would use during the 2010-11 season. He was given his favourite number 7, a number which had been free at the club since Eiður Guðjohnsen left in 2009. He made his first appearance for the club in the 2nd leg of the Supercopa de España, during the second half as a substitute for fellow Spain international, Pedro Rodríguez. His début appearance would also see him win his first piece of silver-ware with the Catalonian side, as Barcelona won 5-3 on aggregate due to a hat-trick by teammate Lionel Messi. His first goal came during the Joan Gamper Trophy (an annual friendly competition) against Milan. Barcelona won 3-1 on penalties (after the match had ended 1-1 during normal time).
On 29 August 2010, Villa made his La Liga début with Barcelona against Racing de Santander, where he scored the third goal of the match to help seal a 3-0 victory. On 14 September 2010, Villa scored on his Champions League début with Barcelona in a 5-1 victory over Panathinaikos F.C.
Against Sevilla, on 31 October 2010, Barcelona won 5-0 against the Andalusian side, while Villa netted a brace. His first goal that match was voted "The Best Goal Of The Week (October 25–31)" by the readers of Goal.com. Villa's first "El Clásico" came on 29 November 2010, he scored two goals as Barcelona won 5-0 at the Camp Nou. Talking about the match, he commented that, "It's been a very important win. We looked for the victory and we got it. And the result and the manner in which we achieved it, you cannot ask for more.". He then scored a goal against Real Sociedad, a match Barcelona won 5-0. He followed with a brace against RCD Espanyol taking Barcelona to a 1-5 win.
On 27 December 2010, Villa was named "Male Athlete of the Year" by the United States Sports Academy, as he edged fellow Spaniard Rafael Nadal and previous winner Manny Pacquiao for the title.
On 28 May 2010, Villa scored the third goal — curling the ball into the net from 25-yards out — in Barcelona's 3-1 victory over Manchester United in the 2010–11 UEFA Champions League Final. After the victory, Villa said that he would like to dedicate the victory "to all my family, my daughters and also Pepe Reina's, who are like my nieces."

FC Barcelona Home Shirt 2010/2011
Brand : Multi Sport
Sponsor : UNICEF
Event : La Liga 2010/2011



FC Barcelona Home Shirt 2010/2011
Brand : Multi Sport
Sponsor : UNICEF
Event : La Liga 2010/2011



FC Barcelona Home Shirt 2010/2011
Brand : Multi Sport
Name : 7 DAVID VILLA
Sponsor : UNICEF
Event : La Liga 2010/2011



FC Barcelona Home Shirt 2010/2011
Brand : Multi Sport
Name : 8 A. INIESTA
Sponsor : UNICEF
Event : La Liga 2010/2011

Andrés Iniesta Luján (Spanish pronunciation: [anˈdɾes iˈnjesta luˈxan]; born 11 May 1984) is a Spanish football player. He currently plays as a central midfielder for La Liga club FC Barcelona, and the Spanish national team.
Iniesta came through La Masia, the Barcelona youth academy, and impressed from an early age. He made his first-team debut in 2002, aged 18.
After being given extended rest by Spain coach Vicente Del Bosque following the World Cup, Iniesta returned to Barcelona for a pre-season medical on 9 August 2010. Speaking to FC Barcelona's website, he said of the message dedicated to Daniel Jarque revealed during his goal celebration in the World Cup final: "I did it because I felt it deeply. It showed that what is more important than rivalry, your team or your colours is to be human and a good person. I am delighted because it was the most important moment in my career." Asked about the recurrent injuries that plagued his 2009–10 season, he said: "It was hard, but I will start with more desire than ever."
Iniesta scored his first goal of the season for Barcelona during the opening La Liga fixture against Racing Santander, lobbing the ball into the net from a distance of 30 yards. He received standing ovations from home fans at El Sardinero and the Vicente Calderón in appreciation of his World Cup-winning exploits whilst with the Spanish national team. He also had a standing ovation in the home pitch of RCD Espanyol in El Derbi, with the crowd acknowledging his friendship with Daniel Jarque. Barcelona won the match 1–5.
He was one of the three finalists for the 2010 FIFA Ballon d'Or, alongside Barcelona teammates Xavi and Messi, but came second as Messi won the award.

FC Barcelona Home Shirt 2010/2011
Brand : Multi Sport
Name : 10 MESSI
Sponsor : UNICEF
Event : La Liga 2010/2011

Lionel Andrés "Leo" Messi (born 24 June 1987) is an Argentine footballer who plays for FC Barcelona and captains the Argentina national team, mainly as a striker. Messi received several Ballon d'Or and FIFA World Player of the Year nominations by the age of 21, and won in 2009 and 2010. His playing style and small stature has drawn comparisons to Diego Maradona, who himself declared Messi as his "successor."
On 21 August 2010, Messi scored a hat-trick in his first start of the season in a 4–0 victory over Sevilla FC in the Supercopa de España, helping Barcelona secure their first trophy of the season after a 1–3 first leg loss. He also began his league season with a goal, scoring after just three minutes against Racing Santander on 29 August 2010. He then continued his excellent form into the UEFA Champions League group stage match against Panathinaikos where he scored two goals, assisted another two and also hit the frame of the goal on two separate occasions.
On 19 September 2010, Messi suffered an ankle injury due to an ill-advised tackle by Atlético Madrid defender Tomáš Ujfaluši in the 92nd minute of their Round 3 match at the Vicente Calderón Stadium. At first sight it was feared that Messi suffered a broken ankle that could have kept the star player away from the pitch for a minimum of six months, but MRI performed the next day in Barcelona showed he suffered a sprain in the internal and external ligaments of his right ankle. Team-mate David Villa stated "the tackle on Messi was brutal" after watching the video of the play and also added that he believed the Atlético defender "didn't go into the tackle to hurt". The incident caused widespread media attention and brought up the debate of equality in protecting all players in the game.
When Messi recovered he scored in a 1–1 tie against RCD Mallorca. He then scored another brace on the UEFA Champions League against København and helped the team to a 2–0 home win. He continued his impressive scoring run with braces against Zaragoza and Sevilla. After a prolific October, he started November scoring on an away 1–1 tie against København and an away 3–1 win against Getafe where he also assisted team-mates David Villa and Pedro Rodríguez. In the next fixture against Villarreal CF, he scored combining with Pedro, which gave Barcelona a 2–1 lead. He scored another goal and Barcelona won 3–1. This was the 7th consecutive match in which Messi scored, breaking his own previous record of 6. He also achieved the feat of scoring 50 goals in the calender year of 2010 with the 1st goal, while with the second goal, he achieved the same feat again, this time considering the goals he scored wearing a Barcelona shirt in 2010. Against Almería he scored his second hat-trick of the season in an impressive 8–0 away win, the second goal was his 100th La Liga goal. He scored on his ninth game in a row (10th including a friendly against Brazil) on a 3–0 away win against Panathinaikos.
Messi's goalscoring run ended on 29 November at El Clásico but Barcelona still managed to win 5–0 with Messi assisting Villa twice. The next match day he scored a brace and gave an assist against Osasuna. He followed with another brace against Real Sociedad. In El Derbi, a match Barcelona won 1–5, he assisted teammates Pedro and Villa to score one goal each. His first goal in 2011 came against Deportivo La Coruña with a free kick on a 4–0 away win, where he once again assisted both Pedro and Villa.
Messi won the 2010 FIFA Ballon d'Or, beating his Barcelona teammates Xavi and Iniesta. Messi had been nominated for the awards for the fourth consecutive year. Only two days after he won the award he scored his first hat-trick of the year and third of the season against Real Betis. He began the second round of the league with a goal, scoring his second penalty against Racing Santander. After scoring the penalty kick, Messi revealed a message on his undershirt that said, "Happy birthday, mami.". He continued his goalscoring form with a brace against Almería in the Copa del Rey semifinal, and followed it up with another brace less than a week later against Hércules CF. On 5 February, Barcelona broke the record for most consecutive league wins with 16 victories after they defeated Atlético Madrid 3–0 at the Camp Nou. Lionel Messi scored a hat-trick to ensure the victory for his side and after the match he stated, "it's an honor to be able to pass a record set by a great like Di Stéfano" and "if the record has been around for so long is because it's very complicated to achieve and we have reached it by defeating a very difficult team who's going through a bad situation, which makes it even more difficult."
After two scoreless games, he scored the winner against Athletic Bilbao in which Barcelona won 2–1. The next week he scored the first header of the season against RCD Mallorca on a 3–0 away win. This victory was the equalising a La Liga record set by Basque club Real Sociedad in the 1979–80 campaign with a 19 unbeaten away matches. The record was broken after three days later when Messi scored the only goal on an away victory over Valencia. On 8 March, Messi scored two goals against Arsenal in a UEFA Champions League match at the Camp Nou, helping Barcelona win 3–1 and qualify to the quarter-finals of the competition. After failing to score for a month he scored a brace against UD Almería; the second goal was his 47th of the season, equalling his club record return of the previous season. He surpassed his record on 12 April 2011 by scoring the winner against Shakhtar Donetsk in a UEFA Champions League game, which put him in the record book as all time top scorer in a single season for Barcelona. He scored his eight goal on El Clásico on a 1–1 tie at the Santiago Bernabéu Stadium. On 23 April, Messi scored his 50th goal of the season against CA Osasuna in a 2–0 home victory which he came on as a substitute in the 60th minute.
In the first leg of the Champions League semi-finals, he gave a memorable performance, scoring twice against Real Madrid in a 2–0 win, the second goal (a dribble past several players) being acclaimed as one of the best ever at that stage of the competition. At the Champions League Final at Wembley, Messi scored the eventual game-clinching goal to give Barcelona their third title in six years and fourth overall.

FC Barcelona Away Shirt 2010/2011
Brand : Multi Sport
Sponsor : UNICEF
Event : La Liga 2010/2011



FC Barcelona Away Shirt 2010/2011
Brand : Multi Sport
Sponsor : UNICEF
Event : La Liga 2010/2011



FC Barcelona Away Shirt 2010/2011
Brand : Multi Sport
Name : 7 DAVID VILLA
Sponsor : UNICEF
Event : La Liga 2010/2011



FC Barcelona Away Shirt 2010/2011
Brand : Multi Sport
Name : 10 MESSI
Sponsor : UNICEF
Event : La Liga 2010/2011



FC Barcelona Home Shirt 2010/2011
Brand : Liga Sport
Sponsor : UNICEF
Event : La Liga 2010/2011
Logo Event : LFP



FC Barcelona Home Kit 2010/2011 - Kid
Brand : Seven Stars
Name : 10 MESSI
Sponsor : UNICEF
Event : La Liga 2010/2011



FC Barcelona Home Shirt 2010/2011
Brand : Seven Stars
Sponsor : UNICEF
Event : La Liga 2010/2011



FC Barcelona Away Shirt 2010/2011
Brand : Seven Stars
Sponsor : UNICEF
Event : La Liga 2010/2011



FC Barcelona Third Shirt 2009/2011
Brand : Seven Stars
Sponsor : UNICEF
Event : La Liga 2010/2011



FC Barcelona Away Kit 2010/2011 - Kid
Brand : Five Star
Name : 10 MESSI
Sponsor : UNICEF
Event : La Liga 2010/2011
Logo Event : LFP



FC Barcelona Away Kit 2010/2011 - Kid
Brand : Cammus
Name : 7 DAVID VILLA
Sponsor : QATAR FOUNDATION - UNICEF
Event : La Liga 2010/2011



FC Barcelona Home Short 2010/2011
Celana FC Barcelona Home 2010/2011
Brand : Auri Sport
Event : La Liga 2010/2011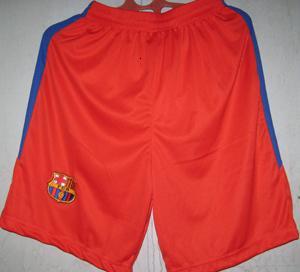 FC Barcelona Home Short 2010/2011
Celana FC Barcelona Home 2010/2011
Brand : Auri Sport
Event : La Liga 2010/2011



FC Barcelona Away Short 2010/2011
Celana FC Barcelona Away 2010/2011
Brand : Auri Sport
Event : La Liga 2010/2011



FC Barcelona Away Short 2010/2011
Celana FC Barcelona Away 2010/2011
Brand : Auri Sport
Event : La Liga 2010/2011



FC Barcelona Third Short 2010/2011
Celana FC Barcelona Third 2010/2011
Brand : Auri Sport
Event : La Liga 2010/2011



FC Barcelona Away 2010/2011
Celana FC Barcelona Away 2010/2011
Brand : 7 ONLY
Event : La Liga 2010/2011